The Erik Griffin interview: On his "The Half Hour"... →
check me out! May 10th, TONIGHT comedy central, my half hour airs!
4 tags
TICKETS TO HALF HOUR SPECIAL →
Come on out and see me tape my half hour special for comedy central. 
I heard white people love Smoovies. Is that true?
workaholics: You want to pre-order Erik Griffin's debut stand up album, "Technical Foul: Volume One"? Then click HERE for details and an exclusive video of Erik palling around the SideOneDummy Records offices trying to get an R&B album made instead.   Then catch Erik as MONTEZ "SKY" WALKER on Workaholics, every Wednesday night at 10/9 CT, only on Comedy Central.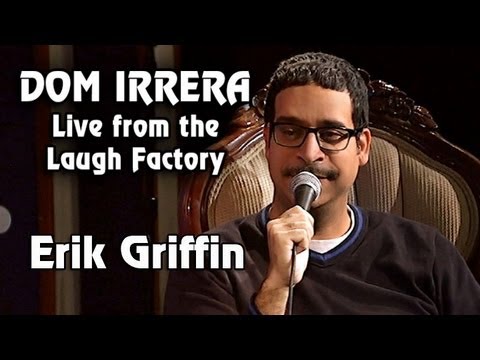 The Other Cubicle →
air Tez
creatingy0urself asked: You're absolutely hilarious! Love your work duddde.(:
1 tag
2 tags
bieberhole69 asked: "The Erik Griffin Show" starring Montezzy aka Erik "Boss" Griffin. Foreeldo
Montez is my favorite character on Workaholics. In...
Nice!
Kevin Nealon show! →
Laugh Factory fun!
Watch
Bee in a Jar - watch more funny videos
grimewizard asked: you are so great hi
drunkdoodles asked: Hey! Does Weiman have a tumblr?
staycold-ahh asked: keep on being hilarious, pal!(; Love your character on workaholics!
imadeagrand asked: Say I had a some pants that you guys might like. They're pretty funny. How would I get this awesome schwag to you?
1 tag
3 tags
Watch
workaholics: Celebrate Cinco de Mayo with 'Tez, Way, and Jet this year.
obeyzeppelin asked: Is this the real Erik Griffin? If so, thank you for all that you do to make my girlfriend and I laugh. You got that stingray coochie.
The Other Cubicle - Cinco de Mayo →
WE ARE BACK!!! May 29th! Here is a little teaser for you! SEE YOU SOON!!!